Sean McGuinness
Born in James's Street in the heart of Dublin, he spent most of his life in Inchicore. An all round sportsman, he has many medals and trophies for GAA, Soccer and Athletics from his early days, which might account for him being an ardent "DUBs" fan, he is also a great supporter of the Irish soccer team, having played music for them on numerous occasions throughout the years. Hobbies include music, art, reading and golf in that order. Sean started his music career in 1963 by forming a band called "The Jolly Tinkers" they changed the name some years later to "The Quare Fellas" being influenced by that great author and character the late great Brendan Behan. He went on to form the "Ramblers" in 1970, turned professional in 1972, having packed in the day job in the P&T (now Eir).
The rest, as they say, is history…
Favourite Pastime
Art has always been a favourite pastime of mine. I've dabbled in watercolours for years but was always "afraid ''of oils. About 15 years ago, lying in a hotel room in Boston watching TV, a programme came on called "The Joy Of Painting" with Bob Ross. It really appealed to me, but I could never find the products, i.e, the special brushes, paints, knives etc, until my wife, Breda, informed me that there was a programme on TG 4, called "Irish Paint Magic", hosted by an artist named David Willis. It was going out twice weekly, and hopefully is to be repeated soon, with a new series to follow.
It is a fantastic method of painting, and as David says, anyone can do it. Just give it a try! It has brought untold pleasure to me over time and is a most relaxing way of spending a few hours at a time. The lady who has the franchise for the materials is a lady called Brenda Byrne from Swords, (Her phone no. is:-01-8402761), and she is also a fully qualified teacher in the Bob Ross method. (CRI Certified Ross Instructor).
I have had just 2 lessons, and the paintings you see here are the result. I have some way to go before any of them are hanging in the Tate or the Louvre, but believe me, it is a fantastic hobby, and Brenda shows you step by step, and really simplifies the whole process. The 2 lessons I took were 2 of the most enjoyable days I've had, and by the end of each lesson, I had made some new friends, and each time I went home with a finished painting. It's a whole new world for me, and I look forward to each blank canvas, wondering just what I can create. Try it, you'll love it!!!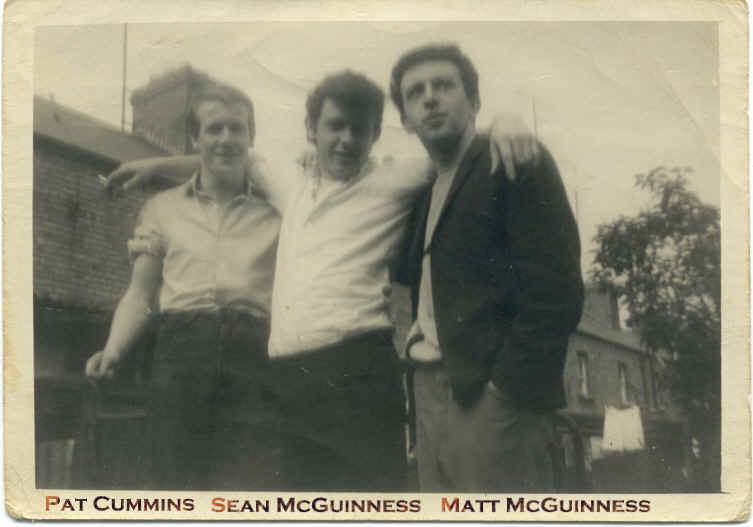 The Dublin City Ramblers started their singing life as The Jolly Tinkers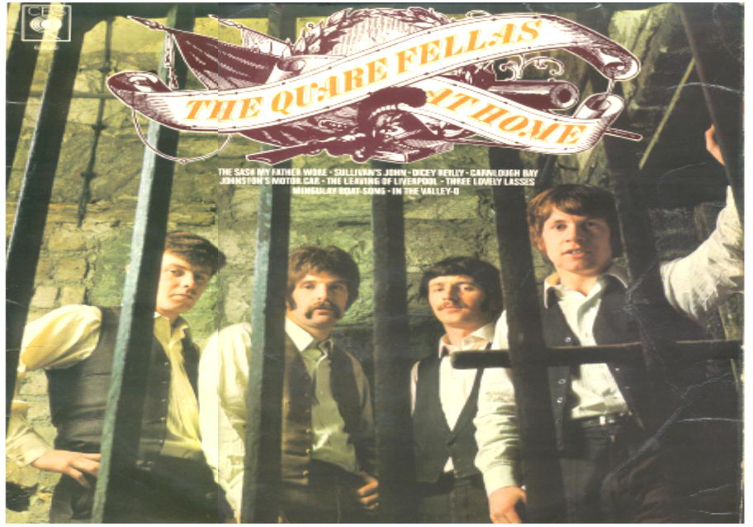 Then changed to The Quare Fellas, a name associated with one of Dublin's greatest writers Brendan Behan
International recognition came when they became The Dublin City Ramblers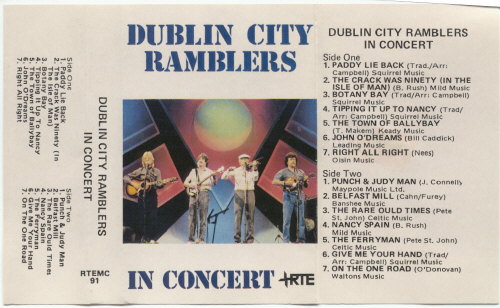 With major tours of Ireland, England, Europe, the USA, Canada and Australia lined up, they are sure to be coming your way soon. DON'T MISS THEM!!!
Flight of the Earls, is the haunting and evocative title of the album from Ireland's Premier Ballad Group, " The Dublin City Ramblers".
Featuring the magnificent vocals of bandleader Sean Mc Guinness (also on banjo and mandolin),
It brings you 20 tracks of Irish music, which sounds as fresh as the first time it was played.
"The Ramblers" are now part of Irish musical history, and wherever they go on their continuous world travels, they draw in people from all walks of life with one binding ingredient, a love of Irish music as played and sung by Dublin's favourite sons.
The title track, "Flight of Earls", has become a radio classic like "The Fields Of Athenry", "Danny Boy", or the classic, "Dublin In The Rare Auld Times", written especially for them all those years ago, by the late Pete St. John.
Ireland's No.1 Ballad and Folk Group (8 Gold Albums)
"The Dublin City Ramblers"
are now booking all our dates for this year & next year for the USA and Canada.
Anyone interested in booking our group please contact us ASAP. We look forward to seeing everyone again soon.
Thanks for all the support!!!! Best Regards,
"The Dublin City Ramblers.
Sean – +353 1 4501244 / 087 2238831
Jim – 085 1864877